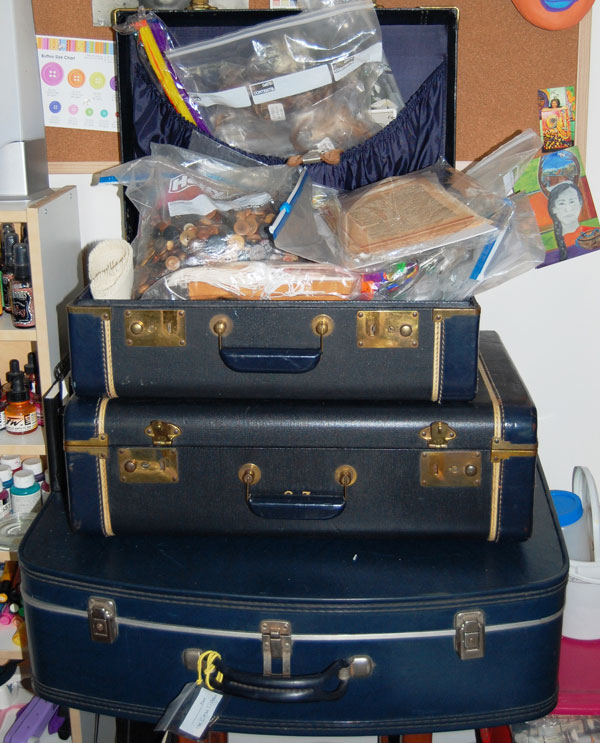 Several weeks ago, on Seth Apter's Blog, "The Altered Page" he featured the studio/studio table, unedited, uncensored and unkempt. There were lots of links to other artists' studios too! I totally missed posting the ball on putting in my studio shots on his blog that week. But, I decided I would post my studio/studio table this week.
So here's a few shots of the studio, studio table and my art luggage supplies.
A view from the top of the Studio Table. When I'm on a deadline, commission or working on a series, I work on two tables. But, lately, I've been using one table. I've done a lot of work in the various art journals I keep, which can get pretty messy.
Side View
Close-up of what's in my luggage? Art supplies, of course! (I love vintage luggage).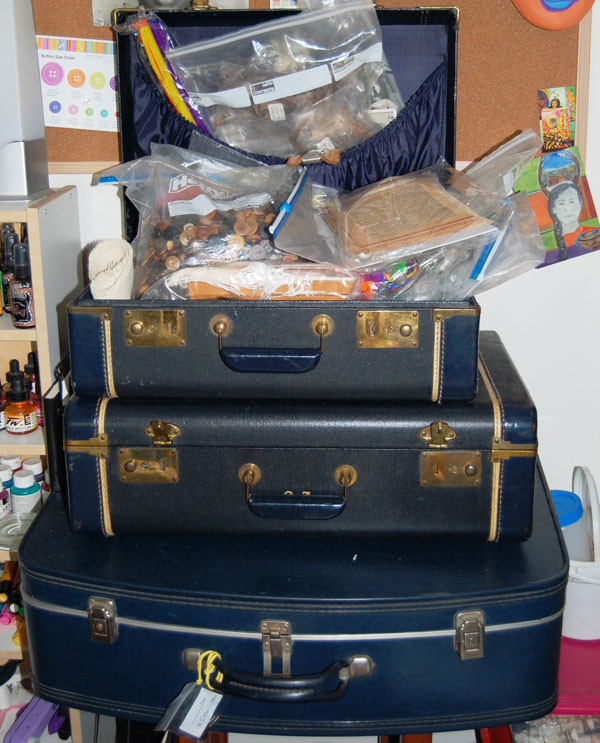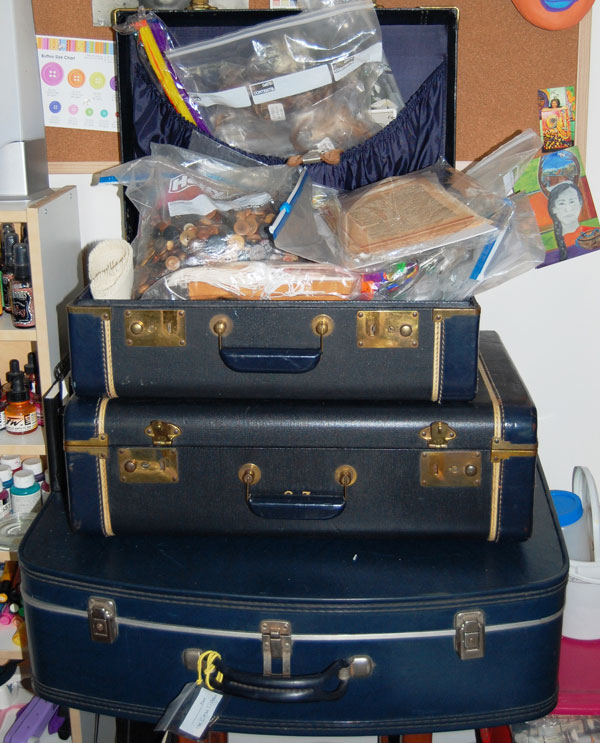 Close-up of another suitcase filled with art supplies in it and on it!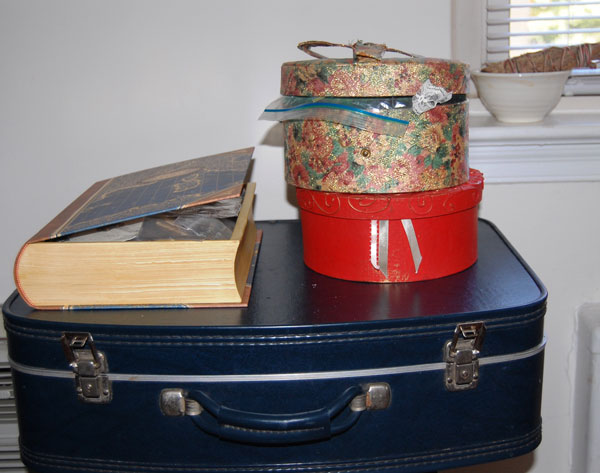 Now Back to work!  Have a great and wonderfully productive week!
From my wildly creative passionate soul to yours in peace always.