Over the weekend I facilitated a workshop on Creating Vision Boards. What an amazing experience!  I only do workshops I believe in and that the participants will get value out of, or else, why bother? I was incredibly honored to share my creative energy with a wonderful circle of women from "Manifesting Your Heart".
I started creating vision boards years ago, although, I didn't have a name for them at the time. I just wanted to create a visual that would show my dreams for my future, so that I would stay focused and create action to make them a reality.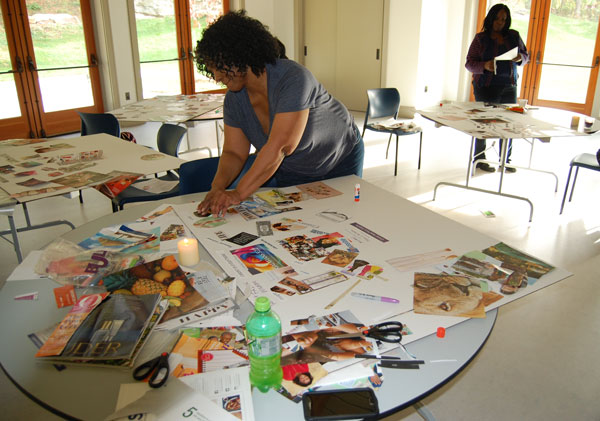 As the years went by and I looked back at old vision boards, I was amazed at how much of my dreams became reality! Now I regularly use Vision Boards to clarify my ideas and manifest my dreams.
There are many tips, techniques and naysayers about vision boards. What I've personally learned is that displaying my vision board in a place where I can see it daily, leaves me open to the many opportunities that come my way. Whereas, I might not be as in tune to my dreams, without a daily visual reminder. Vision Boards also help me to be aware of opportunities that life presented to me to make my dreams a reality.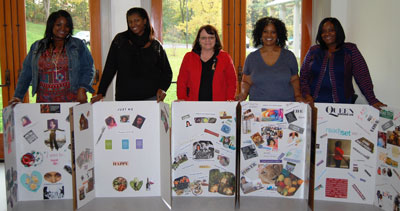 The process of coming together with a group of women in a circle, with music, candles, rituals and journaling and the energy of dreams are a powerful combination! The aligning of our spirits allowed us to put our dreams out there. It is with that honesty, purity and action that we all set forth to bring our dreams to reality. Thank you ladies for sharing your beautiful spirits with me and congratulations on manifesting your dreams.
What dreams do you want to bring to reality in your future?
Do you create a visual to support those dreams?
Why or why not?
I'd love to read your responses!
From my wildly passionate creative soul to yours in peace.