Freedom and flexibility are two of my highest values.
I like to feel my life is free and off the clock (e.g., the same routine daily at work or eating the same thing every week does not appeal to me  and it's hard to get me to commit to social outings.) Which is why I have the best of friends, they truly understand me!
What I do invest in, is meeting deadlines; never being late and making plans (doesn't mean I always do them, but I meet them with enthusiasm and a "Can-do" attitude.)
What I have found is that my number one value FREEDOM, does not work in creating art. With all the freedom of subject matter, materials and ideas, the less art I create! Bottom line, is the freer it is, the less, I'm actually going to do it.
I have to commit to creating art as part of a conscious choice to grow in this passion of mine and I work hard at the business aspect of it. These commitments are to myself and others. In order to do this, I have to plan and schedule consistently.
Which necessitates creating boundaries.
Since I needed to create boundaries in my emotional life a long time ago, because of hypersensitivity, I wanted complete freedom in other areas of my life. So I thought, when I initially started out in my art life that the freer the better! That caused a lot of conflict for me; since I was saying yes to everything and getting nothing done. I learned a lot in those beginning years!
What I did discover was that when I created boundaries within my art making, I became more committed, consistent and a lot more prolific.  This framework allows for a greater quality in my art.
Being a mom, wife and working part-time outside my studio puts me in a time crunch, but I know that saying, I will paint at such and such time for so many hours on this day makes me feel anxious and pressured, and I don't work well with that type of inner turmoil.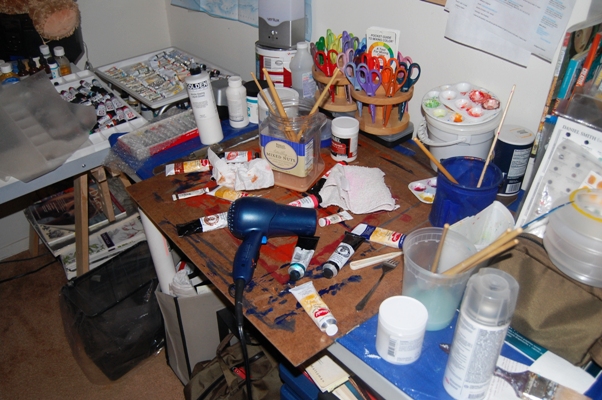 So I've devised my own freedom of flexibility within boundaries, that meet my values and keeps my emotions from running away from me.
I am committed to spending time in my studio every day, whether that's for ten minutes  or 8 hours of  painting. This makes it easy, knowing that I can do as little as ten minutes or go all night.
My paintings, which now incorporate more mixed media and abstract elements, give me freedom in my material choices and subject matter. Now I get to use all those art products I have consistently!
I discovered that I cannot paint the way I want to unless I have a solid idea or at least one reference image. The difference between the freedom of painting anything and the actual freedom that opens up when I have an idea or image to work from is way more exciting.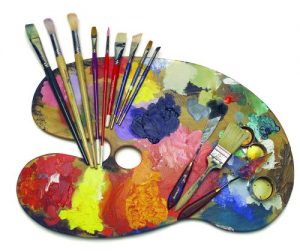 This is what works for me. Change is the only constant and my practice and processes evolve as I do, and this allows me to create without the pressure of "I should" or procrastinating as much!
From my wildly creative passionate soul to yours in peace…