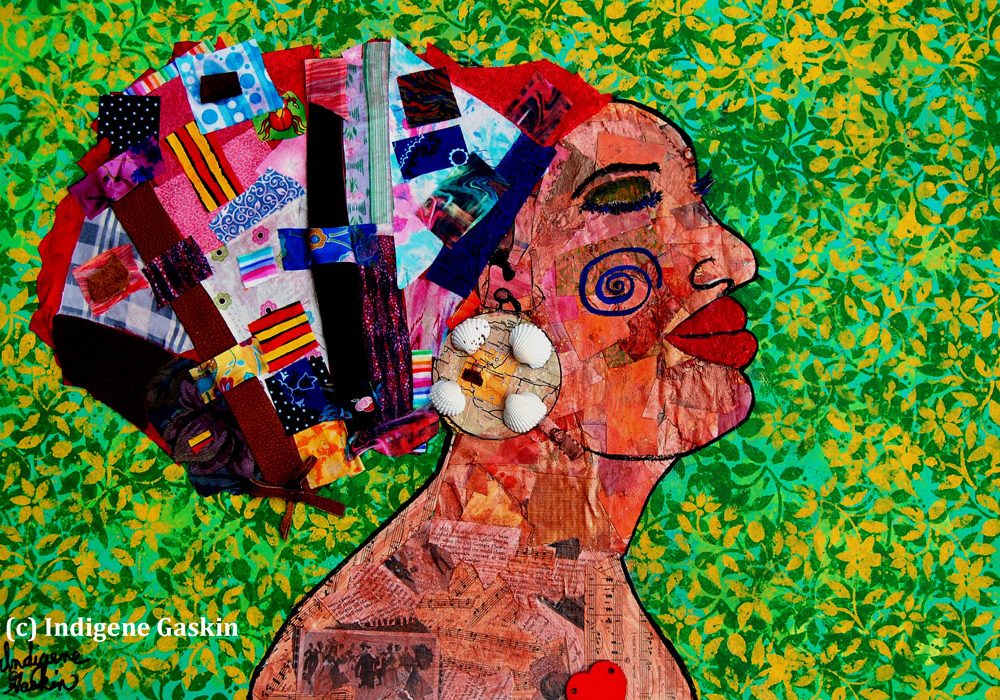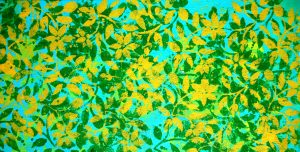 I've been experimenting a lot in these last couple of months, trying to achieve my balance between incorporating abstract shapes, color compositions, figures, words and themes.I've gone through lots of paper, paints, and canvases. I think I'm beginning to get something  of substance throughout this for myself.
I've always been into portraiture art (very stylized of course!), so it's been challenging to say the least to explore abstractionism, which I experiment with using collage paper.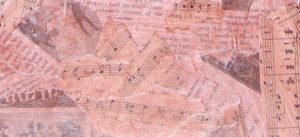 I've been a slave to portraiture for my whole adult life. I don't really consider what I've been doing as a pure form of abstractionism, but rather as a decorative attempt to merge my figures into a reality that is not concrete.
When you work in abstract form, you need to let intuition be your guide; your need to keep yourself open to what your unconscious is willing to show you. I had a hard time trying to make my hands available to my inner depths, my rational side still gets the best of me. I don't think I am that open wide yet, but I keep on trying.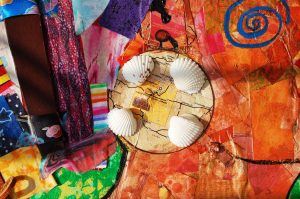 I've been exploring mixed media as well, trying to marry all of my explorations and love into something new. I'm starting to incorporate it all. I do not want to ever be bound by one thing, but to all the artistic rhythm that surrounds me. No longer a slave to one way, but to an eclectic rhythm.
My goal is to bring my portraiture, abstraction, symbolism with archetypes into more mixed media formats. I feel, I've been doing it little by little. working with collage elements, art journaling, drawings and paint. Nervously, putting bits and pieces of my work out there. I want this figurative work to be more expressiveness and enhance the spirit that exist when I create. My venture into collaging more, adds a depth, that painting alone for me can no longer satisfy.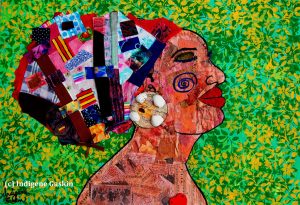 I want to continue with themes, since it's what I am really into and what I really enjoy doing, exploring metaphysical themes, myths, archetypes, folklore, the human spirit, these fields continue to fascinate me and the imagery is infinite.
So stick with me, as I develop and grow, as I will with you; it is our journey…together…growing
From my wildly passionate creative soul to yours in peace.