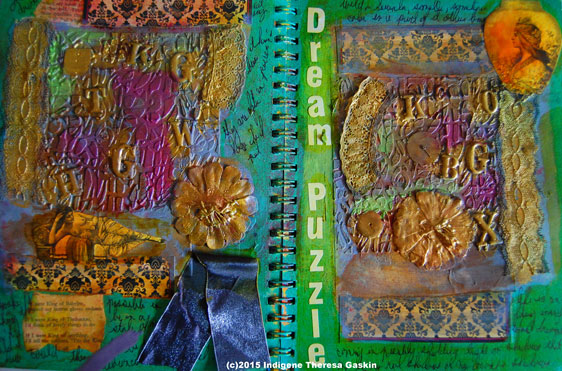 On days, when the business end of my creative life becomes so routine and overwhelms me, I get back to the basics; the why I do what I do.
I realize that it's important to me to say it out loud, so that I'm accountable to myself.
"I make art because it allows me to remain centered and grounded in my reality, no one else's. I realize, I love facilitating art journaling and other creative related workshops for women because learning how to remain centered and grounded is something that I am passionate about. In these workshops, making good art is not required. In fact, focusing on "making good art" rather than just creating art can really get in the way of creativity."
My claim to fame is not as the most amazing artist/teacher/facilitator in the world, but what I do know, is that I am passionate about my art and my aim to learn and help others in creating a visual journey. I always bring my life experiences, knowledge and dreams to my art and workshops.
Now with that on record, I can go back to creating!
From my wildly creative passionate soul to yours in peace.