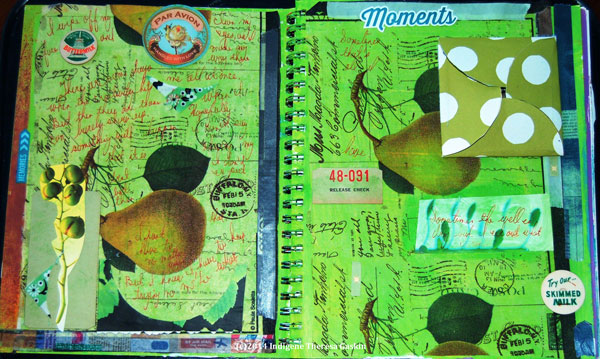 Fall is always a time when I start burrowing. It's the time of the year, when change brings about reflection. I wish I could say, that it brings about momentous change; but often times, it just brings the thought of changing. Maybe that's how change starts, with just planting the seed.
Things have gotten quieter on the home front, with the "baby" away at college, the daylight time getting shorter and the temperatures starting to dip slightly. So today, I'm reflecting in my art journal and here are the pages that came out today.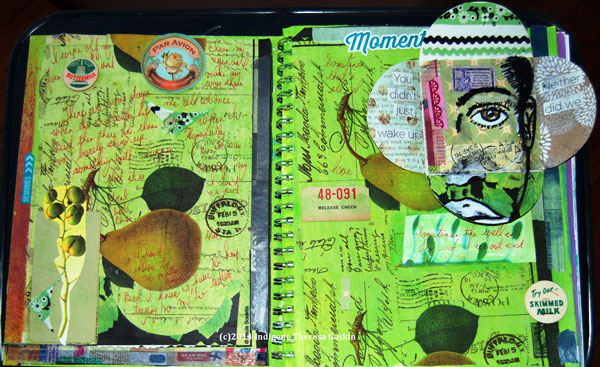 After I finished these pages, while cleaning and putting art supplies away, I found this quote folded up in an old book. The  quote fits perfectly with the first day of fall, my art journal pages and how I'm feeling…
"I am one of the searchers. There are, I believe, millions of us. We are not unhappy, but neither are we really content. We continue to explore life, hoping to uncover its ultimate secret. We continue to explore ourselves, hoping to understand. We like to walk along the beach, we are drawn by the ocean, taken by its power, its unceasing motion, its mystery and unspeakable beauty. We like forests and mountains, deserts and hidden rivers, and the lonely cities as well. Our sadness is as much a part of our lives as is our laughter. To share our sadness with one we love is perhaps as great a joy as we can know – unless it's to share our laughter.
We searchers are ambitious only for life itself, for everything beautiful it can provide. Most of all we love and want to be loved. We want to live in a relationship that will not impede our wandering, nor prevent our search, nor lock us in prison walls; that will take us for what little we have to give. We do not want to prove ourselves to another or compete for love.
For wanderers, dreamers, and lovers, for lonely men and women who dare to ask of life everything good and beautiful. It is for those who are too gentle to live among wolves."
~James Kavanaugh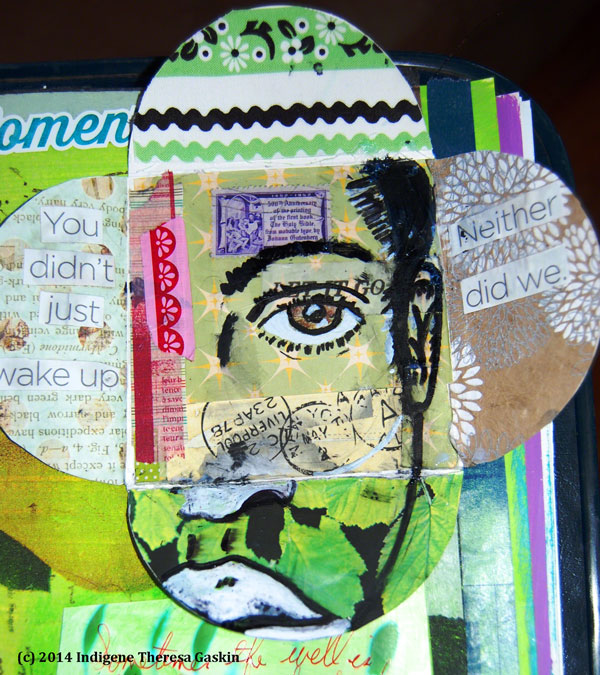 What are your thoughts on this first day of Autumn? As the leaves change and the days start growing shorter, do you feel any shifts in your mind, body or spirit? I'd love for you to share them…
From my wildly passionate creative soul to yours in peace.