It isn't often that a blogging day coincides with the end of an art journal. It's either the week before or the week after. This week it has occurred at the same time.  This art journal began on September 23 and ended October 21. 
Today gives me a chance to go back and look through this art journal and see what I've accomplished. No matter where I am emotionally, this process gives me a sense of satisfaction. I completed something that I started and it is a strong visual, to the fact that everything has an ending.
Wouldn't it be lovely if all endings were so bittersweet? But even at my most idealist high, I'm aware that many endings are composed of great sadness and loss and there is no sweet in that. When there is a traumatic ending, we often don't feel like beginning again.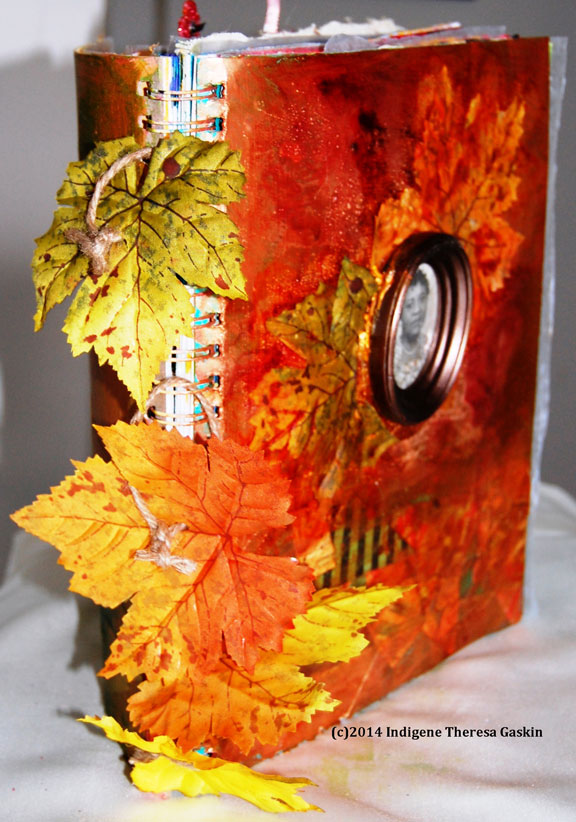 What I have found in endings filled with great loss, such as the loss of a loved one, an ending of a friendship or relationship; it is the depth of the memories which are so rich and complex that it enables my heart to pierce the pain of such a loss and allow the joy to fill me again. That's what I hold onto once I get pass the grieving process of any loss.
One thing that my art journals show me time and time again, is that the great process of learning, growing, getting pass something challenging and last, but never least, there will be an ending. Life is the same process; we process feelings, we watch our bodies process from one stage to another, and our spirit continues to grow. All of it an inevitable journey, all of it filled with beginnings and endings.
So as I look back at what I've created in this journal and move forward with a spirit of adventure, I once again explore the possibilities ahead.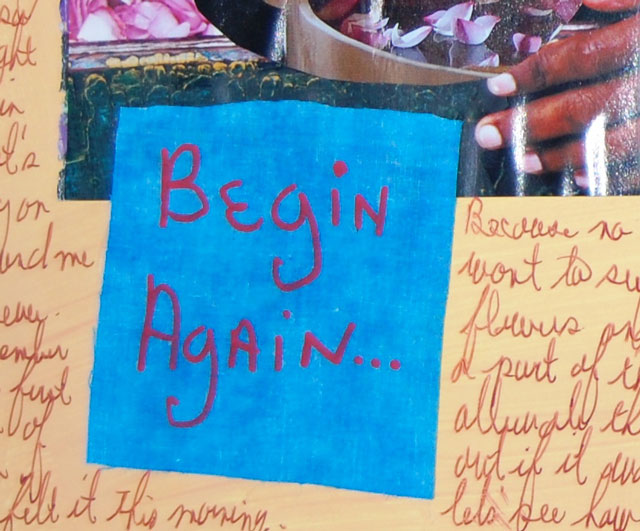 So now what happens…at this end…I do what we all do…
From my wildly passionate creative soul to yours in peace.