A couple of days before Spring, I received a lovely package in the mail from my friend, Colleen Attara. Colleen is this amazing artist, who uses recycle and reclaimed materials and turn them into works of art.
Colleen also creates words, out of a plastic recycled materials and I asked her to create a couple of words for me.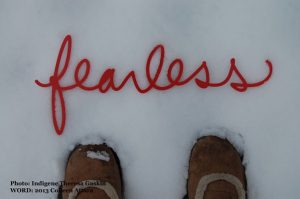 Words have a way of creating a path, a life and action.
After receiving my love package, and on the first day of spring, we got snow!
So on a very cold day, when spring was nowhere in sight, I was outside in the snow, hoping that this "word" would send a message out to the universe, so the warm air would "spring" into action.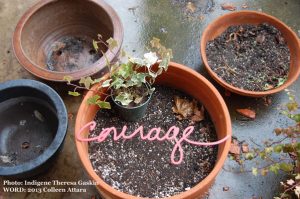 After the snow left, the cold rain came. I'm still waiting for lovely flowers to sprout.
Nature, teaches us so many lessons, and one of its most powerful one, is that patience is truly a virtue and so for now, I settle for spring flowers of the silk variety, until the Spring bloom, comes in!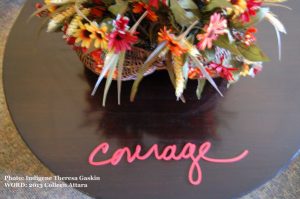 So thank you Colleen, for giving me some wonderful words that remind me of nature's force and my human potential.
For your own words, in real life form to put in places to inspire you, contact Colleen Attara at Colleen Attara Studio, in beautiful Bucks County, PA. She's amazing to work with and will inspire you with her art and words.